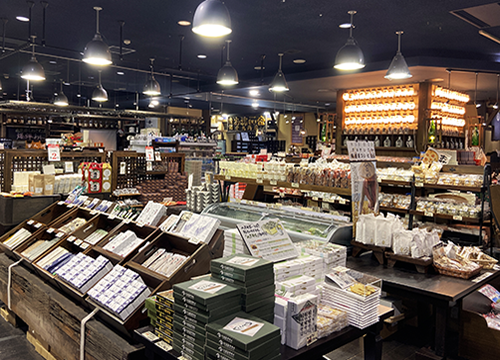 All Local. All Niigata.
Ponshukan works directly with local producers, brewers, and manufacturers to bring you the best of Niigata food and saké. From sweets and rice crackers to traditional seasonings and regional ingredients, Ponshukan is a popular destination for tourists and locals alike.
Niigata's diverse regional food culture comes together in our marketplace. We hope you will stop by to sample popular foods and learn more about the world of Niigata cuisine.
CoCoLo Yuzawa (Ponshukan)
Hours:9:30〜18:00
TEL:025-784-3778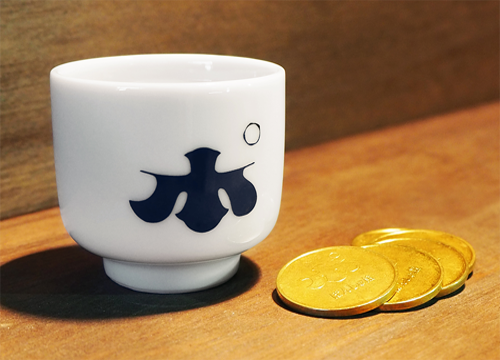 Drink Deep. You're in the Snow Country.
The Ponshukan Saké Tasting Room features nearly 100 types of saké from Niigata's 90 breweries. Arranged by geographic location, take your pick from among seasonal specials, staff recommendations, or whichever labels happen to catch your eye.
Visitors can pay ¥500 at the door to receive a saké cup and five tasting coins. Sample up to five cups of saké or use multiple tasting coins to sample from a selection of premium saké.
As the microbrewery saké capital of Japan, there is no better place to experience saké than Niigata.
CoCoLo Yuzawa (Ponshukan)
Hours:9:30 - 18:00 (L.O. 17:45)
TEL:025-784-3758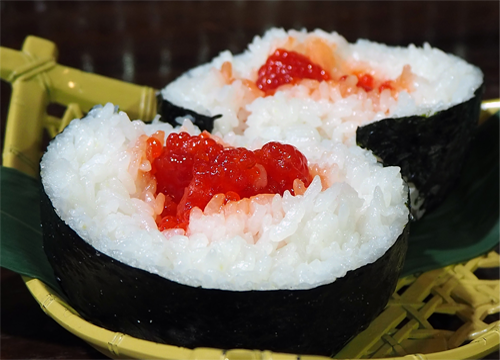 Really Big Rice Balls
Bakudan onigiri ("bomb onigiri") are gigantic rice balls made from Japan's best Koshihikari rice and mouth-watering fillings. Fun and outrageous, Yukinto's onigiri are a longtime Ponshukan favorite. Made entirely to order, guests can choose from a selection of unique fillings. Our rice is polished in house and slow-cooked in a traditional kettle.
CoCoLo Yuzawa (Ponshukan)
Hours:9:30〜18:00 (L.O.17:30)
TEL:025-784-3758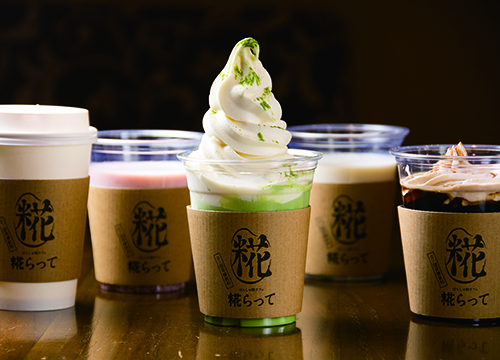 Malted Rice Lattes & Ice Cream
Malted rice ("koji") is at the heart of Japan's brewing culture. Naturally sweet and healthy, koji is also great in sweets and non-alcoholic drinks. Enjoy a koji latte or some koji soft serve in our café lounge. All menu items can be ordered to go.
CoCoLo Yuzawa Ponshukan
Hours:9:30〜18:00 (L.O.17:45)
TEL:025-784-3758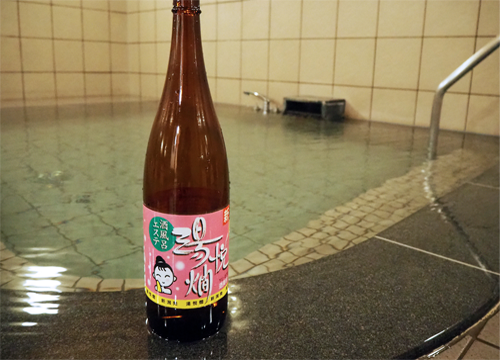 Relax in a Saké Infused Bath
Admission
Adults ¥800 Children (11 and under) ¥400
Free coin lockers on-site (¥100 coin required)
Relax, surrounded by the subtle scent of saké. The natural amino acids contained in saké are a powerful soft-skin supplement. Saké infused spas improve blood flow and gently clean the pores.
**The saké spa is safe for both children and adults.
Amenities: Bath towels, face towels, cotton swabs, skincare products, shampoo, body wash, hairdryers, shower caps (women only), makeup remover (women only).
CoCoLo Yuzawa (Ponshukan)
Hours:10:30〜17:30 (Reception: 9:00 – 17:00)
TEL:025-784-3758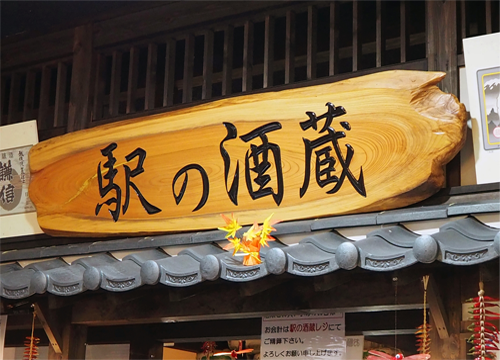 Liquor Corner Specializing in Niigata Saké
The Ponshukan Saké Cellar offers a selection of over 250 labels. In addition to carrying saké from all of Niigata's breweries, we also have Niigata wine, shochu, umeshu (plum wine), and craft beer.
The Ponshukan Saké Cellar is the perfect place to find anything from Niigata favorites to seasonal picks and limited regional releases.
CoCoLo Yuzawa Ponshukan
Hours:9:30 – 18:00
TEL:025-784-4314